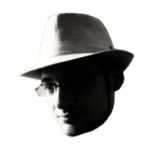 Ostfront Mod in Arbeit
Mit Chapter Red ist bereits eine Post Scriptum Mod zur Ostfront in Arbeit.Heute Abend überträgt der Twitchkanal https://www.twitch.tv/redland_collective bereits eine Präsentation zur Mod. Eine wirkliche Eingliederung ins Spiel kann allerdings erst mit dem Release des SDK erfolgen. Wir sind gespannt und bleiben am Ball!
What is Bloody Fall / Chapter Red?
Post Scriptum: Bloody Fall is an unofficial chapter for Post Scriptum set on the Eastern Front with the German and Russian armies.
Bloody Fall will feature several maps for Post Scriptum. It will take place on the Eastern Front and from its beginning, to its end. The project is focusing on the long term with many important content additions over time after the initial mod release.
They are currently a team of passionate people who are working hard to bring players an experience of the Eastern Front battles in Post Scriptum. A lot of effort are put onto realism and they want people to feel what it could be like to fight on the Eastern Front. While also trying to stick with Post Scriptums original ideal of battles that were important but not a lot represented in games or films.

We have been following the progress of their modding team alongside a few other projects and we are absolutely ecstatic about the progress and work these modders are putting in, even now when the SDK still hasn't been released.