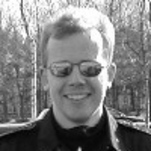 1.14 NEW TANK vs TANK GAME MODE
Das neue Heroes and Generals Update beinhaltet eine neue Karten, den neuen Tank vs Tank Spielmodus und einige weitere Besserungen:
New Map: Lunéville map
New Game Modes
Capture & Hold Tank – Tank vs Tank mode with AI Infantry
Capture & Hold Infantry – Infantry only mode
Assault Infantry – Infantry, Recons and Paratroopers play on an Assault-type map with one attack line (as opposed to 2 lines in the regular Assault mode)
Quick Battle – The quickest battle based on all factions and classes you control.
New Progression window
New Progression screen is now shown every time a player levels up
The screen shows current progression and unlocks as well as what to expect next
More iterations will come for this screen

Deploy Menu Streamlined

Deploy menu simplification with auto-deploy by default. (Hit Space-bar to cancel) and hotkey setup
New Vehicles
sdkfz 251 for GE Infantry – swapped with the old Sdkfz 250-3 (Players will get the old model and skins replaced with the new ones)
Sdkfz 250-3 Moved to GE Recon from GE Infantry
M20 Armoured Utility Car – US Recon vehicle
Other Improvements
Tank Turret sound and logic updated
Moved kettenkrad unlock for GE Recon from lvl 5 to lvl 7, to make room for new recon vehicles
Added unlocks for 2 new recon vehicles to chauffeur ribbon
Added specialist ribbons for 2 new recon vehicles
Added Attackers/Defenders amount on Capture & Hold objective icons
AI soldiers now have a new icon above them
Steam PC cafe enabled
Korean localization added
Bug Fixes
Gunshot sounds are no longer cut off too harsh on distance
Weapon reload sounds are no longer coming from the wrong direction
M36 Engine sound balance issue is fixed
M36 Engine sound is no longer identical to M18 Hellcat engine sound
SU-100: Engine start-up sound now transitions well to idle
Your own footsteps are not too loud anymore compared to other sounds
M18 Hellcat is no longer emitting a high pitch sound when moving
Fixed terrain texture artifacts on Assault maps for DX10 graphics cards
Vehicle bumping sound is no longer too loud over long distances
Fixed unexpected low-LoD black doors near Nissen huts at O1
Dieser Beitrag wurde von Commander am 27.03.2019 10:48 Uhr verändert.