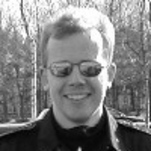 1.14.1 – New Anti Tank Weapons and More
Das neue Heroes and Generals Update bringt die Granatbüchse 39 auf das Schlachtfeld und fixt einige Probleme am Matchmaker.
NEW ANTI TANK WEAPONS
US M18 Recoilless rifle
German Granatbücshe
Soviet PTRS 41
MATCHMAKER OPTIMIZATIONS
Matchmaker now uses over pop max player difference considering the most populated faction for hosting centers
Fixed a bug in matchmaker when deciding hosting center based on population
Matchmaker now tries to populate missions based on most populated faction first while still considering waiting times
Multiple other Matchmaker optimizations
BATTLE EYE ANTI CHEAT FIXES
Timeout error during game start was fixed
Multiple optimizations
START PROCESS OPTIMIZATION
Multiple startup optimizations to improve stability
OTHER IMPROVEMENTS
Lowered default sensitivity for new players to half (from .8 to .4)
Lock encounter battles vs. bots once the countdown is over. This ensures you can't join ongoing bot battles
Adjusted player level XP back to previous levels for low levels
Dieser Beitrag wurde von Commander am 02.05.2019 10:33 Uhr verändert.