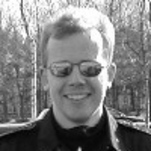 1.13.1 - New Anti-Tank Weapons!
Das neue Heroes and Generals Update beinhaltet neue Panzerabwehrwaffen und Anpassungen am Schadensmodell:
New German PanzerBüchse-39 Anti-Tank rifle.
Created Unlock for Panzerbuche 39 at Tank Destruction lvl 4.
Vehicle transmission destroy sound added.
Vehicle track destroyed sound added.
Vehicle fuel tank explosion sound added.
Turret damaged sound for tanks added.
Wing damage large, medium, small sounds added.
Vehicle engine sound ducking when ammo depot explodes added.
Vehicle engine destroyed sounds added.

Added an armor quality value for each vehicle.
Lowered total hitpoints for all vehicles.
Lowered component internal hitpoints for all vehicles.
Lowered the max amount an armor surface can be worn.
Increased the amount of damage from ammunition and fuel.
Lowered the explosion radius of proximity mines.
A component remains broken until it has been repaired up to 50%.
The base structure total damage multiplier is no longer normalised.
When a mine is triggered by a vehicle, the damage calculation is based on the vehicles 0,0,0 point.
When triggered by or attached to a vehicle damage falloff over distance is disabled.
A proximity mine deals half damage, except to the vehicle that triggered it.
For all penetration damage, 1/2 of the damage is absorbed by the armor unless the armor is worn down.
With the introduction of the new anti-tank weapons, some existing anti-tank weapons serve too similar a purpose so they have been removed – however, if you already have unlocked these weapons, you keep them!
Removed GE M1A1 AT-mine.
Removed GE TM-35.
Removed GE Bazooka.
Moved thrown AT mines to Explosives Ribbon lvl 2.
Moved Grenadier Bronze to lvl 1.
Moved AT-mines to Tank Destruction lvl 1.
Moved PanzerSchreck to TD lvl 8.
Other Optimizations
Animation Updates for US, GM, SU Support Vehicles and Half-Tracks (Enter, Exit, Switch Seat).
Faster fade out of hit indicator to increase visibility.
Lowered the sandbags by 10% to allow for crouch shooting.
Changed starting capitals as follows:
USA > Copenhagen, Stockholm
Germany > Bordeaux, Marseille
Soviet Union > Moscow (unchanged), Minsk