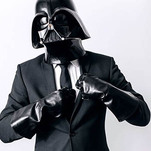 Tides of War Chapter 1: Overture Update ist da
Nach leichter Verspätung freuen wir uns auf das erste, große Update zu Battlefield V mit wirklich tollen Verbesserungen! Hier gehts rein...
Deutsche SP War Story: The Last Tiger
Multiplayer Map: Panzerstorm
Die große Practice Range Map, im Co-Op auch mit bis zu 3 Freunden spielbar
Skins für Fahrzeuganpassungen
Änderungen an Waffen und Gadgets
Änderungen an Maps und Spielmodi
UI und HUD Tweaks
Bugfixes
Die 16-seitigen Patchnotes als PDF im Detail: http://Die 16-seitigen Patchnotes: http://eaassets-a.akamaihd.net/dice-commerce/Casablanca/Update_Notes/20181205-01/Battlefield_V_Chapter_1_Overture_Update_12052018_FINAL.pdf
Oder als HTML-Version hier: https://www.battlefield-inside.de/2018/12/battlefield-v-tides-of-war-kapitel-1-overtuere-update-ist-changelog/
Ich pick mal vereinzelt schöne Sachen heraus:
Delayed all airplane spawns in pre-round by 30 seconds as an intermediate measure to prevent bombers spawn killing players. (YES !!!)
Moved aircraft resupply points further away from the infantry combat areas on most maps, to make Attrition a bigger factor for bomber planes.
Smoke Grenade Launcher now properly blocks spotting (including from suppression).
The automatic spawn when round starts will be disabled in all game modes (except Final Stand). This change has been made to not force spawn players that temporary went "afk"
Fixed an issue where the soldiers would move up and down slowly while down on uneven terrain.
Fixed an issue where vehicle passenger gunner turret animations would not align with where the player was aiming.
Players occupying top gunner positions in land vehicles are now able to duck down and become somewhat protected from incoming shots. While ducking, top gunners are still able "blind-fire" the machine gun.
Panzerfausts are now designed to be simple ranged damage against tanks, and have been adjusted to have less spikey damage. Overall, the maximum damage of the Panzerfaust is going to drop. In all normal cases the Panzerfaust will take more hits to kill all tanks, making tanks more survivable. We've dropped the damage from nearly 50 to the side of a medium tank to around 25. From the rear you used to be able to 2 shot the tank, now it's at least 3 hits. (Find ich klasse, die waren eindeutig zu stark !)
Players are now able to repair disabled parts of a tank from the outside, even if the tank is at full health.

The in-game chat log will now stay hidden even if the player joins a squad and the player has chosen to hide the chat log.
The social hub no longer closes down if you invite a friend to your squad
Squad members are now able to invite other players into their squad if the previous squad leader leaves.
Added procedural face animations for voice overs.
Wenn ihr noch Sachen findet, haut sie raus. Konnte es heute morgen nur überfliegen und während der Arbeit scheibchenweise kopieren hier.

Viel Spaß, wir sehen uns auf dem Schlachtfeld Kameraden!